Greetings! I am an experienced and dynamic senior executive, renowned for my transformative leadership and leveraging technologies. With a background in Mechanical Engineering and Systems and Control Engineering including AI, Robotics and Machine Learning modules, I possess a rare combination of technical prowess and visionary thinking that sets me apart in the industry.
Throughout my career, I have held influential positions with renowned organizations, including esteemed banks like UBS and HSBC. These experiences have not only honed my leadership skills but have also provided invaluable insights into the intricacies of the corporate world. My deep understanding of Big Data, AI, robotics, and intelligent automation has allowed me to leverage these technologies as strategic enablers, driving enhanced profitability.
In addition to my professional achievements, I have authored a book on RPA Automation, showcasing my commitment to sharing knowledge and contributing to the wider community. My membership in Mensa, an esteemed society of highly intelligent individuals, has further enriched my intellectual pursuits. I have also been an active participant in Toastmasters, refining my communication and leadership skills to effectively convey complex ideas and inspire those around me.
I bring a unique combination of strategic thinking, technical acumen, and a genuine passion for leveraging technology to redefine industry standards. My proven track record, coupled with extensive experience in both finance and technology, positions me to make a transformative impact on any organization.
INTJ
Myers-Briggs
Introvert, Intuition, Thinking, Judging – are what I've ened up with. It is one of the rarer kind which is where I revel the most.
Red and Blue
Insights Discovery
A combination of Fiery Red and Cool Blue, often describes to be a "Reformer". This co-incides well with what I bring to any project.
Dominance and Conscientiousness
DISC Profiling
A mix of Dominance and Conscientiousness is my result for DISC profiling. Which matches with Insights discovery.
GLOBAL AUTOMATION TECH LEAD
HSBC, UK
December 2021 – April 2023
Design and implement a sustainable and streamlined support model to support all production automations 24/6.
Manage the entire wholesale automation and robotics support and maintenance team spread across globally.
Program management of initiatives that sustainably streamlines current processes of automation and robotics.
Ensure the output of different projects align with overall yearly objectives while strategically maintaining the funding constraints.
Lead and managed the conversion of the entire robotic estate of a particular program from attended to unattended robotics and reducing the workload of support staff by 25%.
Driven a project to transfer the whole of the Automation IT infrastructure from On-Prem to Azure – handled funding constraints and senior stakeholders as well as directed the move from a technical perspective.
Implemented a state-of-the-art service desk with granular monitoring, self-healing capability and proactive response options, replacing the outdated ticketing system.
SENIOR CONSULTANT
Ether Solutions Ltd, UK
October 2020 – January 2021
Design and develop an eco-system of complex robots which will all work together to handle the customs declarations required for all kinds of export-import activities with European Union following Brexit.
As UiPath Orchestrator Admin, design and deploy over 40 robots to work with Azure and SQL databases to synergise all the technical tools to enable over a million transaction every month.
RPA CONSULTANT
BMW Financial Services, UK
November 2019 – March 2020
Implementing RPA and increasing the buy-in of robotics across the group as well as manage data analytics.
Opportunity discovery, qualifying processes for automation and setting standards and specification for it.
Designing and implementing a support and maintenance function which enables cross-functional future scalability.
TECHNICAL LEAD
British Petroleum, UK
April 2019 – November 2019
Managing near-shore dev team and offshore support & maintenance to deliver well rounded RPA implementation.
Helped build the support and maintenance function within the BP Federated Upstream Centre of Excellence.
Chair the daily stand-up meetings and directly report to stakeholders, product owners and sponsors with business metrics and insights gathered from data analytics system that was designed under my direction.
Play a key role in process discovery and qualifying opportunities based on return on investment.
Running workshops and demos and translating technical details into understandable business language.
Ensure all robot codes meet the compliance requirements, CoE standards & best practices, Digital Security standard.
Mentor and technically guide RPA developers and track their progress through VSTS and Kanban boards.
TECHNICAL LEAD
T-impack Ltd, UK
November 2018 – March 2019
Setting up of the Robotics Centre of Excellence (CoE) to manage robots at scale and define best practices to increase efficiency. Created governance structure in line with ISO27001 Requirements.
Oversee and provide guidance to junior developers and technically mentor them to achieve their KPIs.
Risk reduction and risk management in a structured way. Produce risk assessment guideline and BCM procedure.
Admin of and configure the master UiPath Orchestrator to suit business and customer needs.
RPA CONSULTANT
UBS Bank, UK
February 2018 – November 2018
A key player in setting up vendor agnostic RPA Centre of Excellence (CoE) & owner of several key processes within.
Manage people offshore and create business controls in place to ensure offshore management is conducted at a reduced risk and output is increased by implementing greater accountability.
Advise on the program readiness for internal and external audit and inspection.
Professional user of Automation Anywhere, automating complex processes end to end with appropriate logging, status update and exception handling integration.
Lead and manage robot creation, opportunity assessment, code review, UAT testing and prod deployment.
PG.Dip. in Systems & Control Engineering
Coventry University, UK (Distinction)
September 2016 – October 2017
Achieved Post Graduate Diploma with distinction in Systems and Control Engineering which covered cutting edge technological modules such as Artificial Intelligence, Machine Learning, Neural Network, Robotics, Intelligent Automation, Image and Voice Recognition and Data Management.
SOLUTIONS ARCHITECT
Holovis International Ltd, UK
June 2013 – August 2016
Product design, Presales design & business control development to automate standardised design processes.
Create, develop and lead the delivery of world class solutions to the most demanding of clients on a global scale through providing high impact designs. Lead and support client presentations and pitches.
Lead and own projects starting from Pre-sales design, setting customer expectations, all the way through to delivery at customer premises, prepare and conduct training on customer site, gain sign off and manage warranty.
DESIGN ENGINEER
Ultraseal International Ltd, UK
February 2012 – June 2013
Production of detailed manufacturing drawings for the workshop along with all necessary parts lists, technical specifications and source for purchase in a sequence and time frame that match the needs of construction. Produce supporting documentation in the form of manuals and process sheets necessary for the equipment.
ASSISTANT TECHNICAL MANAGER
Tubelines Ltd, UK
July 2009 – September 2010
Active participation in every stage of a project including planning, estimating, scheduling, and cost control, taking firm stance if necessary. Managing improvements of the company's Health, Safety and Environmental performance. On-site inspection throughout construction ensuring the work is done following the design plan and risk assessment guidelines.
B.Eng. (Hon's) in Mechanical Engineering
Coventry University, UK
October 2007 – July 2011
B.Eng. (Hon's) in Mechanical Engineering with special focus on Management and Business Operations.
British Mensa
Member
An active member of the British Mensa Society. Ask me about what it means to be a member, how to become a member or just general question.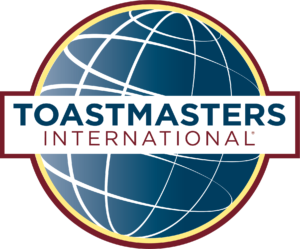 Toastmasters International
Member (soon to be)
Soon to be an active member again of Toastmasters International. Expired during the haitus of Covid lockdown – in progress to restart membership soon at this exciting club. Ask me about it!
Guide To Building A Scalable RPA CoE
This is a book I wrote on RPA, first published on 2019 – I kept the book concise; giving the readers less time to understand and more time to implement the right strategies. Available to read for free on Kindle.
Prompt Engineering : Understand how to get the best output from a Generative AI Model
Currently writting a book on prompt engineering – where I dive deep into the nuances of prompting to any generative AI model so the best tailored output can be geenrated. This book will not be a very big list of various prompts, rather will give an understanding of how these models work in the background so you can devise the right prompts for your bespoke scenarios (Something that no AIs can do just yet 😉 )
TechTalk with Amit And Rinat
(Almost!) Every week my co-host Amit and I meet on zoom and talk about all things tech and it's impact on our lives. We dive into different topics , discussing the latest trends, news, and developments in the world of technology.
But we don't just talk about the technical side of things – we also explore the social, cultural, and ethical implications of these developments. We believe that technology is not just about machines and gadgets – it's about people and society.
Listen to our latest episodes here, or click below to check out, subscribe and interact with us on our main podcast page.
In today's fast paced corporate scene, regular group meetings have become an unwelcome ritual that, not just me but many employees and even mid- manager dread. These so-called "collaborative" gatherings often do more harm than good. Here are some reasons why I think regular group meetings are increasingly being a burden and a net negative…

Let's get real, In our never-ending pursuit of personal growth and success, we often find ourselves chasing after quick fixes and easy solutions. But guess what? True transformation requires us to face some hard-hitting truths. Here are some powerful truths that will definitely sting a little but will drive you towards an epic life upgrade.…
Yet another blog page – there are too many blogs already in the inter-web. What's one more! In this one, I write about anything and everything. Random thoughts, a few motivational articles, some tech tips, a handful of educational posts, some personal finance strategies here and there – it's glimpse of my chaotic self. Go on and check it out – you will certainly find something useful or at least relatable.
Screen Recording, Live Streaming
OBS Studio– Open Source
– Totally Free
All desktop video editing
VSDC– Easy to learn
– Free Version Enough
UiPath– Good tutorials and forum support available
– Totally Free for learners
File compression, zip-unzip etc
7-zip– Open Source
– Totally Free
Note taking, code inspection, draft text
NotePad++– Open Source
– Totally Free
Windows system utility to increase productivity
Windows Power Toys– Open Source
– Totally Free
WordPress plugins for more block options
Greenshift Blocks– Many additional settings
– Even free Version worth paying for
Samsung S23 Ultra
– Quite satisfied so far
Windows file renaming and organising
Bulk Rename Utility
– Totally Free for personal use – Best for renaming in batch
Engineering design and 3D modelling
Autodesk Inventor
– Free for students – Professional tool